Reducer is a kind of precision machine that utilizes gears to reduce speed and multiply torque, and has been extensively applied in various fields including food industry, packaging industry, medical industry and aerospace industry. Although the standard gearbox can meet the needs of most machines, the customized speed reducer has unique advantages that can satisfy your specific requirements no matter for materials, dimensions, speed ratios or types.
Expert in customized reducers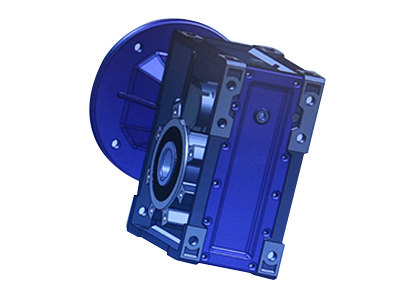 As a leading manufacturer of customized gear reducers, we can provide you with tailored gearboxes that perfectly suit your needs according to our professional experience, no matter you want worm gear speed reducer, helical gear speed reducer, bevel gear speed reducer, or planetary gearbox.
If you have samples, we will carry out reverse engineering on the sample.
If you have your own design, we can manufacture speed reducers according to your design.
If you have only an idea, you are welcomed to tell us and discuss with our professional engineers, we can turn your idea into fruition.
Customization
Provide design options according to customer requirement;
Design team with over ten years of working experience is skilled in using different design software.
All raw materials and accessories come from well-known manufacturers, or from manufacturer selected by customers.
Have our own factory where the quality of each process is stringently controlled.
All the products must pass a variety of strict quality inspections before delivery.
In addition to customized speed reducers, we can also provide related accessories like flange, bushing kit, output shaft, foot and so on.
Contact us to discuss your requirement
Over the past decade, we are committed to providing highly customizable speed reducers for all industries. Please feel free to contact us, and our experienced team will be glad to offer gearbox solutions according to your needs. Here are some cases of our customized gear reducers.